Wholesale
Hencely is a Turkish manufacturer based in the US. We supply 100% Turkish cotton towels to hotels, restaurants, spas, and business centers around the world. 
 We operate on both retail and wholesale of bath towels. We also sell beach towels, Hammam towels and are a leading wholesale Peshtemal seller.  

The best beach towels for you. A beach towel is an integral part of your beach trip. So, pick it wisely.When it comes to best quality beach towels, it's the traditional Turkish towels that lead the race. These are handwoven from the premium-quality Turkish cotton that's grown in, of course, Turkey. And the following are the various features of Turkish beach towels.
Comfortable 
Turkish cotton is known for being soft and fluffy. And the towels thus, feel smooth on your skin. The premium-quality materials and the special care taken in its production ensures that it feels luxurious when you use it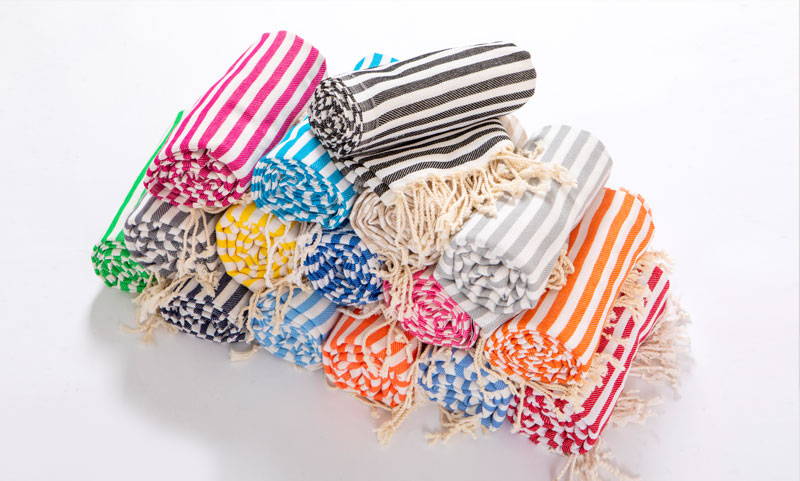 Travel-friendly. A part from being luxurious, Turkish towels are thin and lightweight. So, they don't take a lot of space and are easy to carry around. Also, they are very absorbent. And you don't even need to put in a lot of efforts to dry them. So, just use your towel. And they will dry themselves out while you're having fun. 
Long-lasting 
The Turkish towels are more durable than their European (or Asian) counterparts. The long fibers used in it, keep the towels intact and the threads won't come out anytime soon. Even the color and its shine won't look dull wash after wash, for a long time.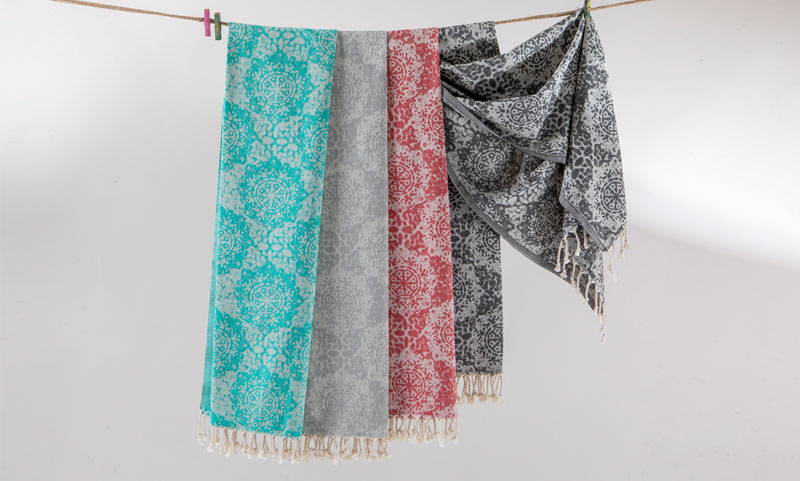 Be Ready for Summer All Year Long
Buy our wholesale beach towels and always offer the best to your customers
We have been listening and selling to people just like your customers for many years. 
 Our beach towels will meet their expectations, offering quality and beauty at the same time. 
 Get in touch with our wholesale team to discover the most suitable products for your customers.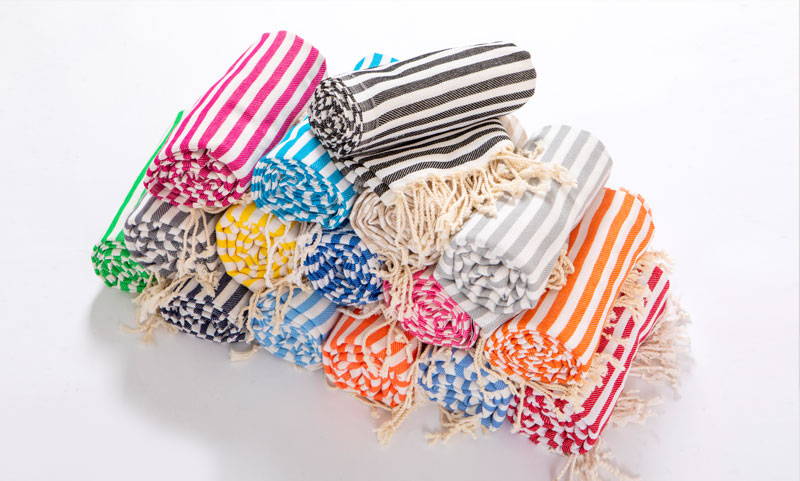 Patterns and Colours to Every Taste
We have colorful patterns to brighten up their holidays of trendy customers. And mute tones for the reserved ones. You can choose from a wide range of up to 20 colours and several patterns, so you can have in your stock exactly what your clients are looking for.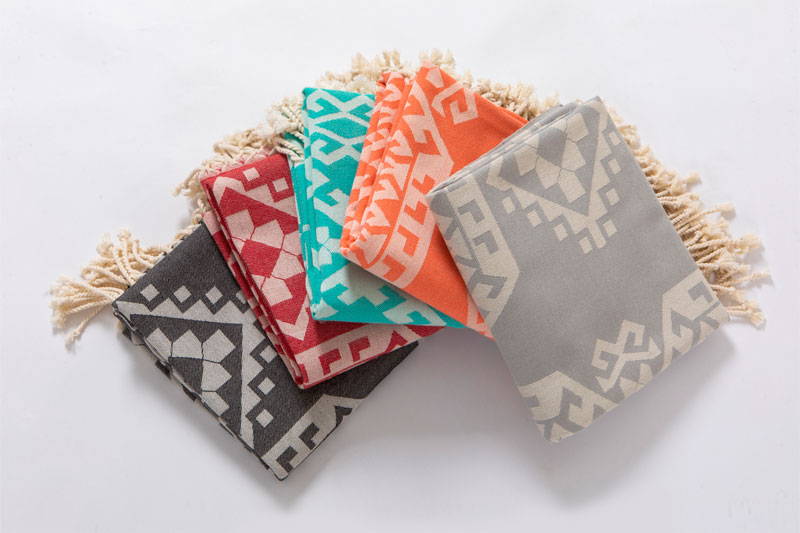 Our beach towels are 100% Turkish cotton, made in Turkey. They come with all the advantages of this unique fabric: absorbent, soft, fluffy, lightweight and quick to dry.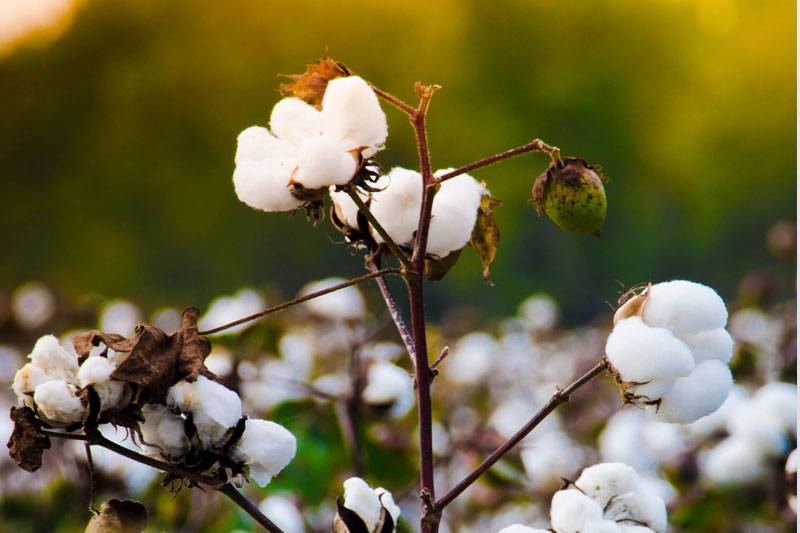 Also known as Fouta or Hamman towels, our Peshtamal towels can bring the atmosphere of the legendary Turkish baths to your hotel, spa, or beauty clinics. They are also a top seller on bathroom accessories shops.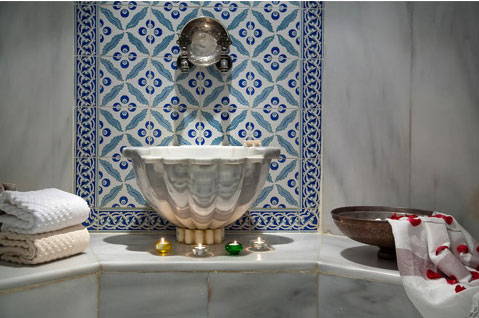 Your customers will get more than a beach towel when buying Hencely. Thanks to their size, shape and fabric, they can be used as a scarf or shawl during the winter, or as a gym or spa towel, even a tablecloth! Meaning you can sell them over the entire year.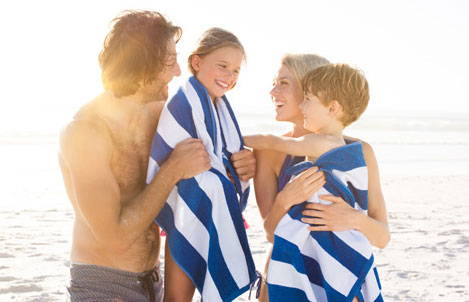 We are ready to accommodate your needs, no matter how big or small. You can mix and match from our collection according to your goals.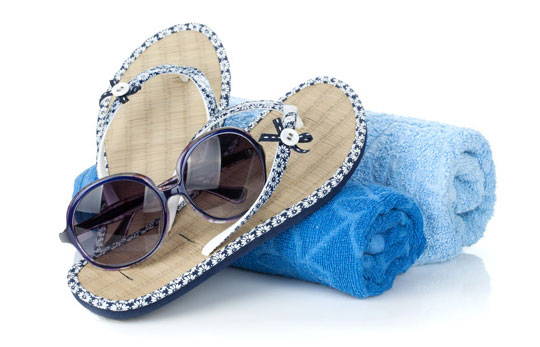 Special Conditions for You
Wholesale purchases get an unbeatable discount from us. Let us know what you would like to buy, and we will tailor an offer for you.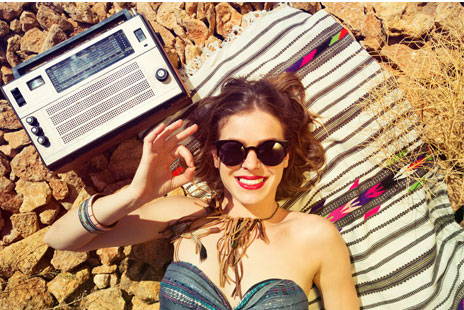 We can make recommendations and help you to choose the right products to your customers.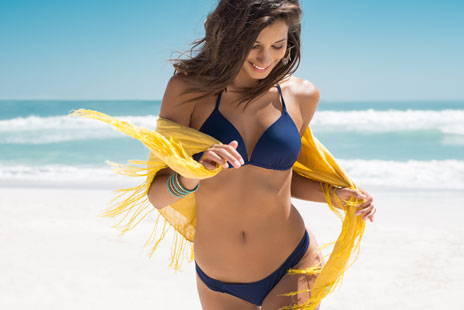 Free Express Shipping Worldwide
Whatever you are, we can send you our beach towels. And it won't cost you anything extra, regardless of quantity or choice of product.